Get a Set!
When you're watching the game with your buds,
do y'all argue about the next play?
Just roll out Ballcraps and start betting!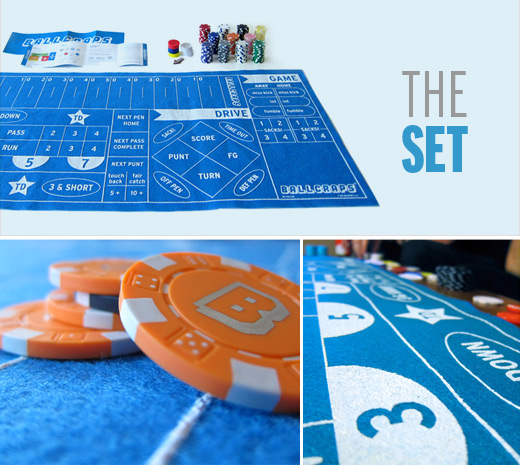 THE PHYSICAL GAME SET INCLUDES:
Game board: Screen-printed double sided with durable plastic-based ink
on high quality synthetic felt
Quick Start Guide: Rules, Tips and FAQs
Betting Chips: 140 High-quality 11.5g clay-composite, foil-stamped poker chips
Odds Markers: 70 distinctive, light plastic chips to mark the odds of a bet and
whether it's for or against the event
Clear plastic carrying case: Attractive and functional
NOW AVAILABLE!
The basic set can be yours for $75, but for a limited time, you can get yours for only $50!
Place your order on
ETSY
!